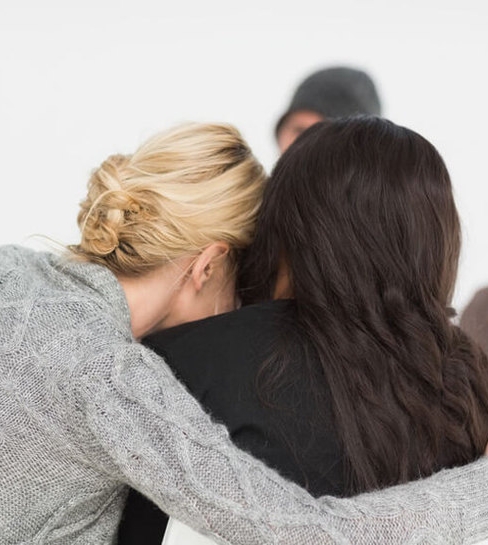 Our mission is to help survivors of domestic violence, sexual assault, and human trafficking rebuild their lives.
CRISIS LINE AND HOTLINE HELP
sEXUAL aSSAULT + Domestic violence Crisis Line : 910.947.3333
human trafficking hotline : 910.947.3333
In our 25+ years of serving Moore County we have provided many resources and assisted many clients. We have offered a 24 hour crisis line that has taken over 846+ crisis calls a year. We have assisted with over 200 restraining orders, both 50-B and 50-C.
71%
Clients moved to safe housing
Through our generous donors, support, and incredible staff we have helped many clients move into safe housing and average at a success rate of 71%! We operate as an organization that is victim centered and love to celebrate these victories with our clients!
1,315+
Crisis Calls recieved
We have been serving among the community for over 25 years through our advocacy center, Serenity House, and rapid response Task Force. Through our crisis line we have taken 1,315+ calls, just in 2018!
7,028
total days of shelter meals & care
Last year we provided 7,028 meals (3 meals a day, and snacks) and care to woman and children.
The Serenity House operates a 34-bed shelter with pet kennel; outreach services, training and education throughout Moore County with offices in downtown Carthage. Programs are provided at the shelter, schools, community centers, local churches and partner agency locations. The Serenity House offers holistic, comprehensive, trauma informed programing & care.
Emergency & Crisis Intervention Services

Legal & Financial Assistance Services

Counseling & Guidance Advocacy Program Services

Parenting & Resiliency

Legal Aid Referral & Court Advocacy
Health & Wellness Programs

Housing Referral Services

Support Services

Children's Enrichment & Support Services

Community Education Services
"
October 2016
Walking into Friend to Friend for the first time after fleeing my abusive relationship, was like walking into the gates of Heaven.
Client / Full Video Testimonial
Serenity House
Our Serenity House holds 34 beds and is organized into two separate wings, a single ladies wing, and a mother's with children wing. Our shelter provides a 24-hour staff oversight as well as a pet shelter. The Serenity House mission is to be a safe place, for clients to heal and rebuild their lives with the help, assistance, and necessary support of Friend to Friend staff, coupled with a vast variety of optional programming sessions.
YOUR SUPPORT MATTERS
Love also means being safe.
To Donate Right Now - Simply Fill out the Online Form. Couldn't be easier. Click Here to Donate Now.
To Donate by Check -
In Person: Visit our advocacy office at 910.947.1703 during our office hours - 8:30am-4:00 PM Monday-Friday. We are closed for lunch between Noon and 1:00 PM. Our address is 101 Monroe Street, Suite A, Carthage, NC.
By Mail: Send your donation to:
Friend to Friend
P. O. Box 1508
Carthage, NC 28327
Thank you for your support. We couldn't do what we do without You!
At Friend to Friend, we offer multiple ways to get involved! Please read and learn more about the different ways that you can donate your time, resources, and abilities towards our mission!
Internships
Wanting to intern with us? We offer university compliant internships as well as general internship opportunities! We believe in mentoring, teaching, and investing in those interested in our mission. To apply, please select the link below.
Volunteer opportunities
We love and appreciate all of our volunteers who donate and give their time and resources to our mission! We have many options for those interested in volunteering. We want apply your gifting and talents towards our mission! Select the link below to learn more!
Giving
We are able to make continuous strides towards our mission daily because of the donations and financial support that are gifted to us! Every dollar has a place and is desperately needed in order for us to continue giving the care our clients need!